Concept Studio Sismo-Lipo®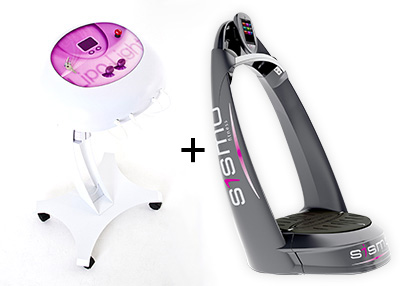 A new concept all in one :
A machine for slimming :

the LIPO


A machine for weight loss :

the SISMO


and a follow to stay !

The Lipo

releases

fats (thinning),
... the Sismo

burns

fats (weight loss)
The combination "
Sismo + Lipo
" acts as the best overall solution to date to lose inches on the desired areas.
After 10 sessions and food hygiene, inches lost are sustainable. Associated with a low calorie program, the results are spectacular.
Course of a session Sismo-Lipo® 100% hands-free :
before the exposure session with contact LEDs, a short session of Sismo
®
may be proposed to activate blood circulation for better responsiveness of cells.
Then comes the Lipo-Light
®
session (20 minutes) releasing fat from
desired areas
.
In this liporeduction post-session a SismoDermie session will create a demand for energy and the body will then draw on newly released fatty acids upstream by Lipo-Light
®
.
In all, the Sismo-Lipo session lasted about 40 minutes. Complete zone cure consists of 10 sessions over 1 month.
---
The concept Studio Sismo-Lipo®
The concept Studio Sismo-Lipo in 5 points
A local of 30 à 50 m
2
enough to accommodate :
• 1 Lipo-Light
®
• 1 Sismo-First
®
• 1 booth
• 1 reception
• 1 person
a

Lipo

to slim,
a

Sismo

to lose weight,
2 machines to

slim

&

lose weight

+ and a follow to stay !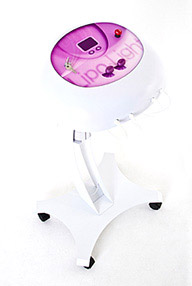 Open your own business, be your own boss, and even invest in several Studio Simo-Lipo
®
*
has never been so easy and affordable.
LOW COST PRICES,
UPMARKET BENEFITS,
and
A METHOD
which has proven itself in the USA,
Your schedule will be (over) loaded !
* The Premium Pack of the concept Studio Sismo-Lipo® includes :
Devices (1 Lipo-Light®, 1 Sismo First®, 1 Sismo-Scan optional), devices formations, the Premium marketing pack (of decoration, sign, furniture, reception desk, table, lounge area, marketing, logistics, management tools, the smallest pen, everything is included key in hand, excluding work): we support you and assist you in this adventure.
On your side, you can just find the perfect local.